Belly
February 10th 2020.
Installation. Textiles, soft foam, candle wax.
Road Work Ahead (I sure hope it does), Interim Show, RSA.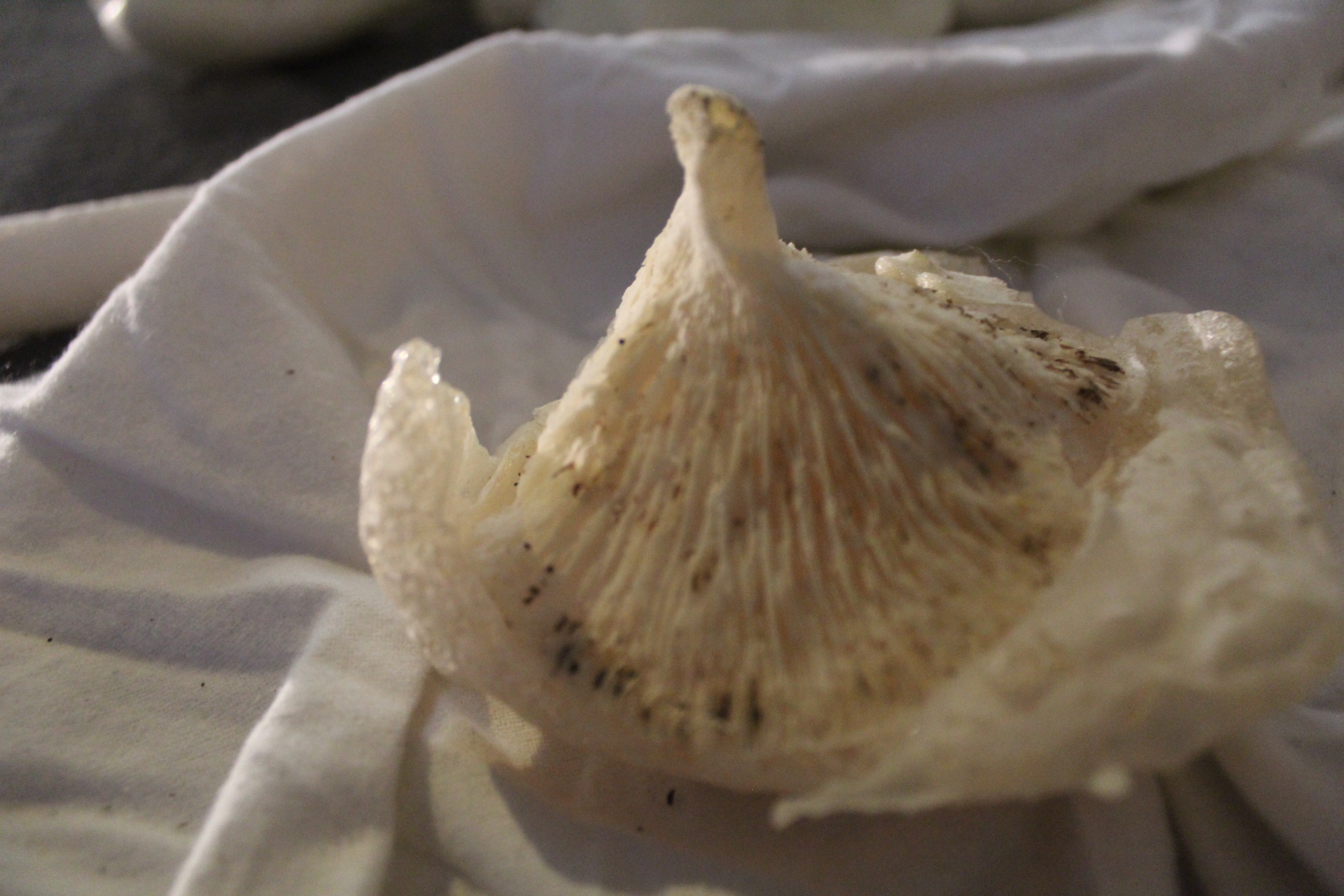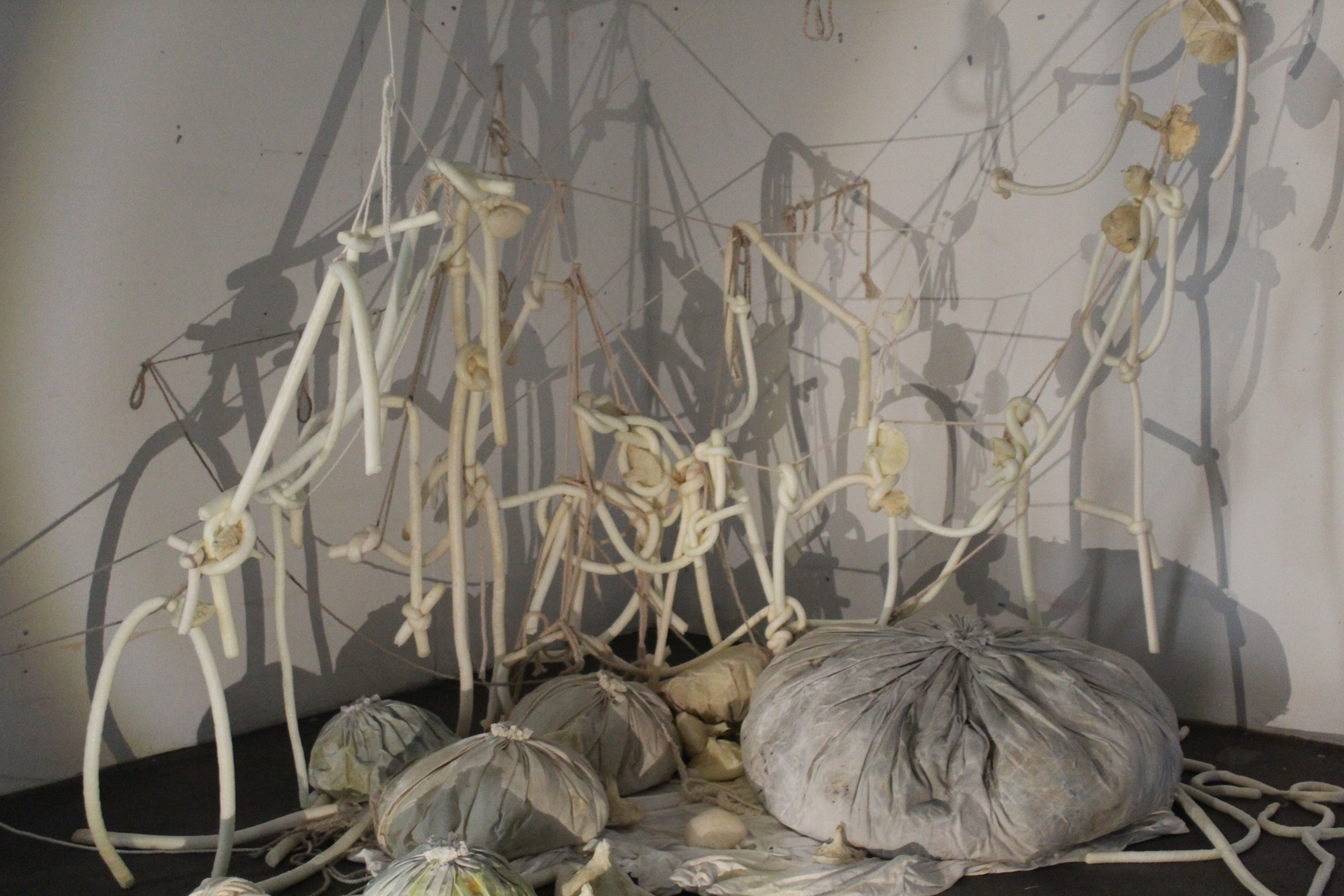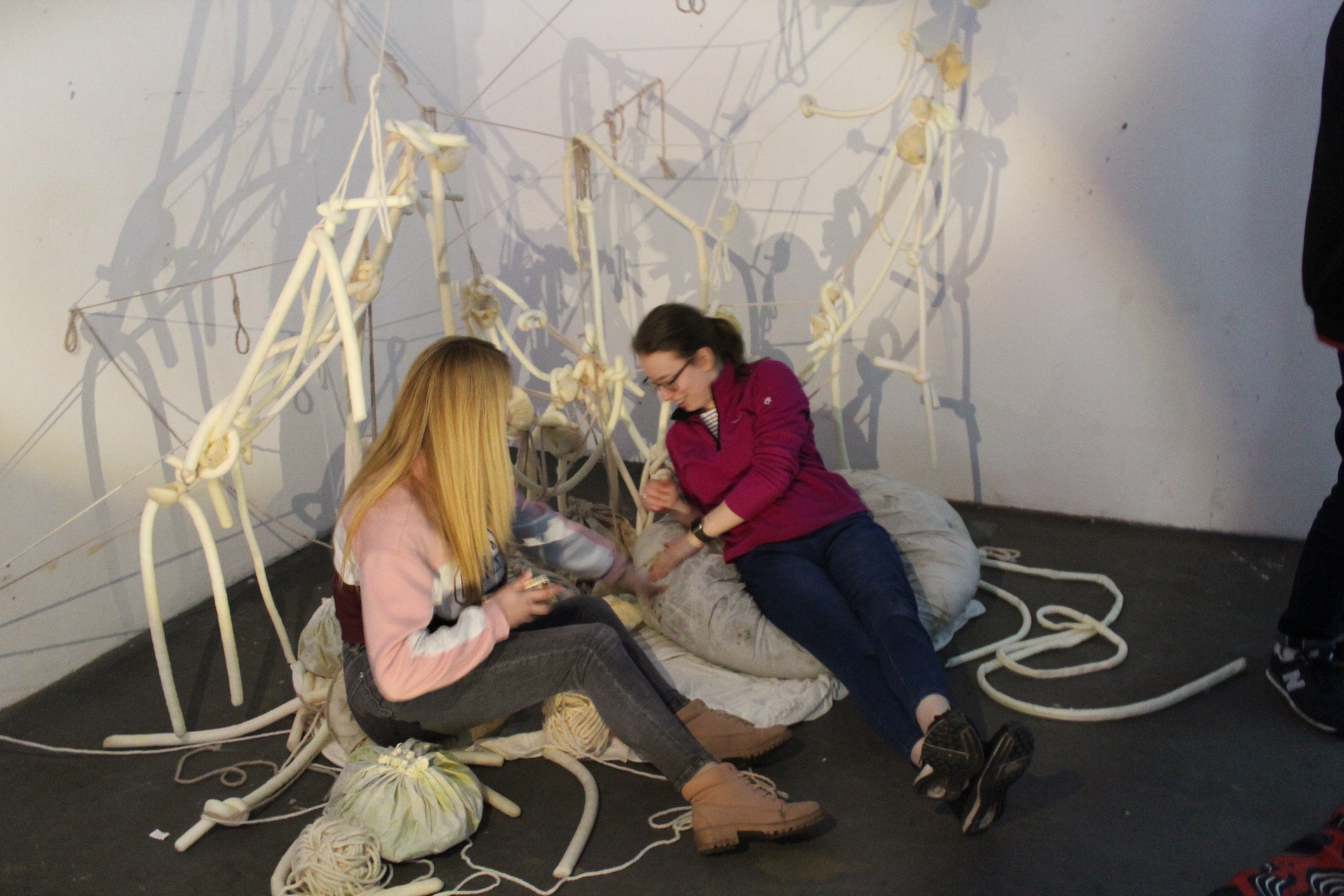 Belly
April 7th 2020.
Poetic prose, written in response to this piece.
At Home in Quarantine.


Friends sit together in the Belly of the domesticated beast.
Earth tones. Neutral tones. Innoffensive. Muted. Washed out. Anaemic. Sickly.
They are cocooned in the safety net, comfortable in the twisted, soft guts.
The perfect nook to recline and relax.
A place to rest and a place to recover.

The Belly is sick, but the Belly does no harm.

They twist the connective tissue between their fingers,
knitting and braiding the thick tendrils into each other,
connecting to each other, connecting to the belly,
connecting to the mycelial web that sprawls out around them.
The friends play in the Fungus that feeds in the dying belly.

The infection sustains.
The Belly and Fungus and Friends.
The Belly and the Fungus are Friends.
The Friends are the Belly and the Fungus.